Start AI: valorise your data
4.04.2023
Press
start AI
Agoria
Sirris
VLAIO
Get more out of your data with artificial intelligence
Summary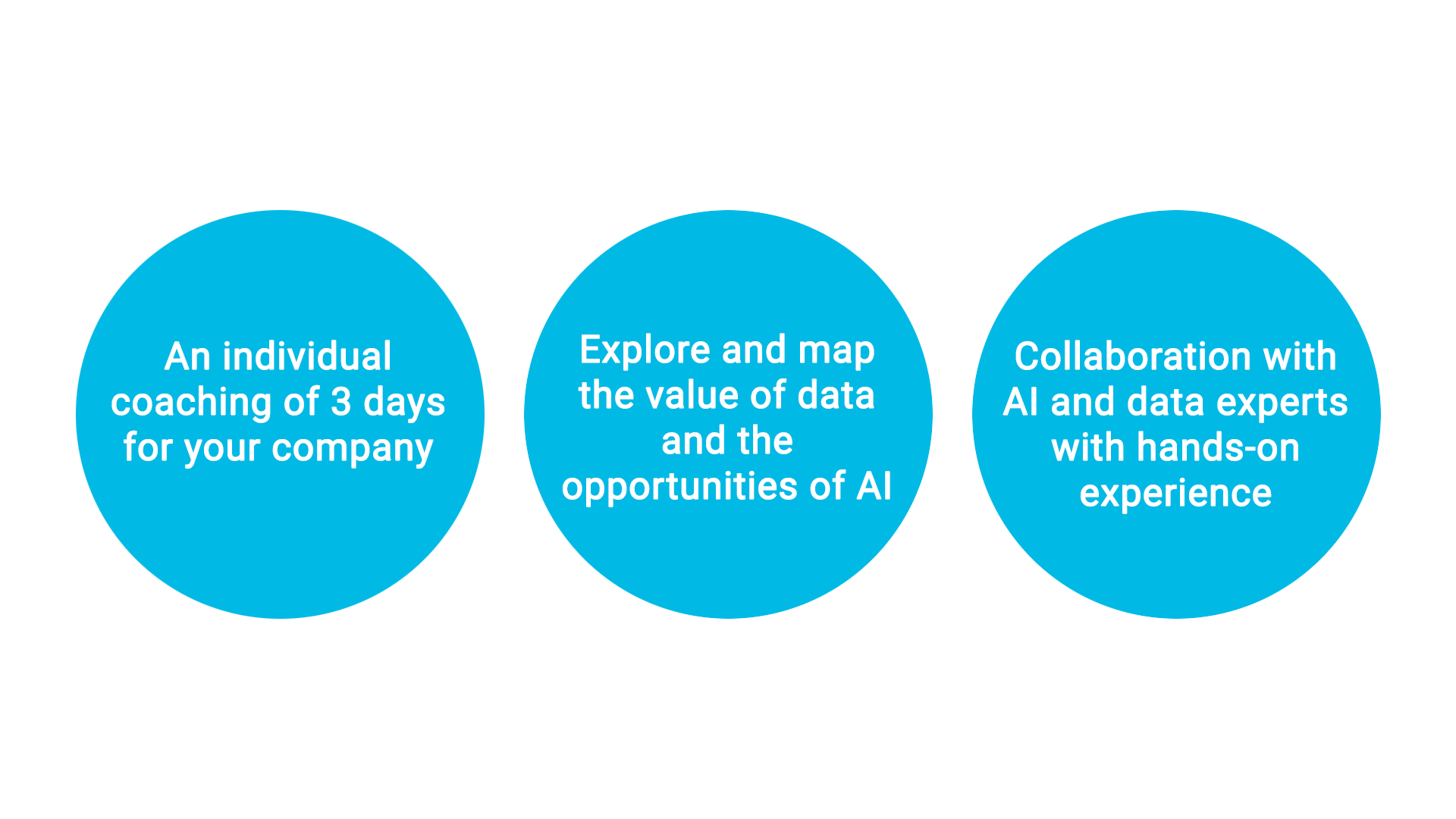 START AI
Do you want to use your company's data more effectively? Do you want to realistically understand the opportunities artificial intelligence applications can offer your company? In short, you know you have data, but why and how you can optimally use that data remains a big question mark.
Examples of projects that you could start with coherent data management with high enablement of artificial intelligence:
Optimize the use of your production resources or your stock management
Detect any production errors faster and better
Perform predictive maintenance to avoid unnecessary interventions
Enrich your customer experience through extensive personalization
Support your operators and improve their well-being at work
Ensure more safety in the workplace
Reduce your energy consumption and carbon footprint
Optimally manage your documents by automating repetitive tasks
Detect financial fraud faster
Quickly find the right employee for your open vacancies, both internally and external.
Specifics:
The START AI initiative aims to support companies intending to explore AI applications by valorising their data.
If your company is eligible, ML2Grow will guide your company for three days to explore the possibilities of AI/data to identify the most relevant applications for your organisation.
Together with our team:
Evaluate the value of the available company data (internal & external)
Identify if there are relevant AI/data projects within your business context
Determine which stakeholders and experts to involve in your potential projects
Get tips & tricks with which you can better estimate the added value of your possible AI projects
Map the next steps in your AI journey
ML2Grow's services will cover three days, including preparation, analysis and reporting, and participation in meetings (onsite or remote). These services will be provided over a maximum of 4 months (between the beginning of June and the end of September 2023).
The intervention of ML2Grow could lead to the conclusion that AI applications are irrelevant to the participating company. In this case, the guidance will mainly focus on coherent data management to promote potential data projects.
Who can participate?
Any SME (max. 250 employees), organisation or association, starting or established, regardless of its digital maturity or sector.
Costs
The cost price for participation is €1645 excl. VAT. The assignment of our AI experts will amount to a maximum value of €4185 excl. VAT. This initiative is made possible thanks to the support of VLAIO and Europe.
Are you interested in participating?
Contact our team before the 15th of May if you are interested in this offer.
We will happily answer all of your questions and support the application procedure.
---